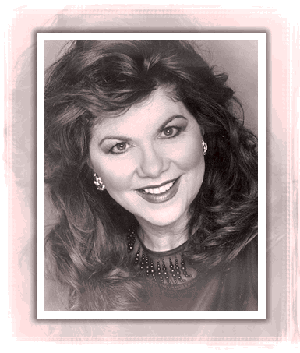 Anthology a BIG Success!
Renaissance Records' release of an anthology of Jody's music has been eagerly received by fans! Feature 26 chart singles, including "Queen Of The House," "Home Of The Brave," "Look At Mine," "If You Think I Love You Now," "He's So Fine," "Baby I'm Yours," "Be My Baby," "Let's All Go Down To The River," "There's A Party Goin' On," "To Know Him Is To Love Him," "Good News," "Darling," "You Can Always Come Back Home," "House Of The Rising Sun," "The Reflections," "Natural Woman," "Country Girl," "Will You Love Me Tomorrow," " Ashes Of Love," "When The New Wears Off Our Love," "Roll Me In The Water," " Kiss Away," "Long Black Limousine," "He Walks Like A Man" and "Spread A Little Love Around."
Make this anthology a part of your collection today ... it's available on MacroMusic!

"My Country!" strikes chord with patriotic Americans!
Enjoy America's favorite patriotic music: The Star Spangled Banner, My Country 'Tis Of Thee, God Bless America, Red White And Blue, Ragged Old Flag plus many more.

New News!
Jody performed on television Worldwide singing "God Bless America" at the opening of the Museum in Oklahoma City commemorating the bombing of the Murrah Federal Building.

New Album Released!
Jody has released her latest CD, "Higher," to great anticipation ... available now at MacroMusic! The gospel album contains 10 original tracks that feature Jody's strong southern gospel voice!
The new CD features titles such as "Jesus Never Said No," "Grandma's Song" and "Higher Than I've Ever Been."
"The message of the album is quite clear," Jody said. "God has brought me higher than I've ever been. That's how our Lord works. Just about the time you feel you've reached that pinnacle he gives you a new view of something he wants you to experience in your life for Him. If we can go through those times, then we've reached that pinnacle."
Joining Jody on this album is Joel Keye, who plays guitar for Karen Peck. "He played on this session and added so much," Jody said. "He played Acoustic, electric and Bass, fiddle and mandolin on this session."

Top Honors
1999 was a busy year for Jody, who has been awarded top honors from two prestigious musical organizations in 1999. The International Country Gospel Music Association gave their Top Album Award in 1999 to Jody's patriotic album, "My Country." And in September 1999, Jody was honored with the Country Gospel Music Guild's Entertainer of the Year Award. Read more about these honors ...